Donate Today And Help A Student
Recive A Scholarship!
we wanted to give others the opportunity to get involved in such a meaningful concept. The goal is to raise annually $150,000 through corporate and individual donations. This amount will enable us to give eight (8) students a full scholarship with books and tools included and four (4) students will receive partial scholarships for tuition only. Recipients of scholarships are winners from our annual "Who wants to be a Barber" competition.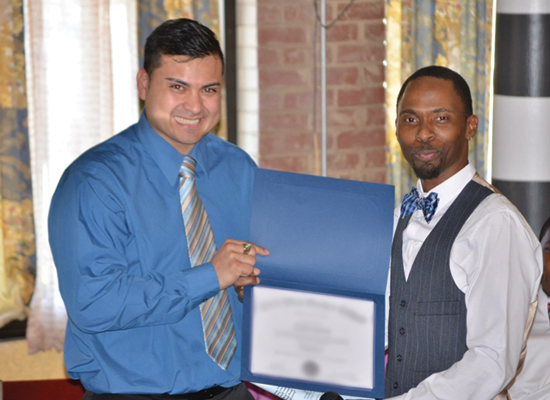 Seedling -

$1 +
provide services for under privilege children
---
Seed Sower -

$500
Books and uniform for one student
---
Two Tickets to Annual Formal Banquet Dinner (TBA)
Business card ad in Graduation program
One Basket of No Grease Hair technology Product
Cultivator -

$1250
One Full Student tool kit with books and uniform
---
Four Tickets to Annual Formal Banquet Dinner(TBA)
Plaque presentation from Sponsored Student
Half- Page ad in Graduation Program
One Basket of No Grease Hair technology Products
Harvester-

$5000
Fully Support training of One Future Barber
---
Named Scholarship
One table of eight at the Annual Formal Banquet Dinner (TBA)
Oral recognition within Formal Dinner program
Recognition on website and all social media outlets
Plaque presentation from Sponsored Student
One Full-Page ad in Graduation Program
One Basket of No Grease Hair technology Products
Rainmaker -

$10,000
Fully Support training of Two Future Barbers
---
Two Named Scholarship
One table of twelve at the Annual Formal Banquet Dinner (TBA)
Inside front cover ad in Formal Dinner program
Oral recognition within Formal Dinner program
Recognition on website and all social media outlets
Plaque presentation from Sponsored Students
One Full-Page ad in Graduation Program
One Basket of No Grease Hair technology Products